Welcome to Bill Rigdon's Voiceover Website. If you need a male talent with a range from warm and friendly to booming and authoritative, He's your guy.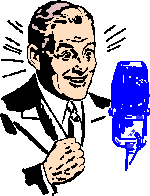 Not Bill, but an uncanny resemblance nonetheless.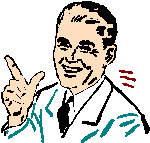 I didn't hire Bill--Now all the lads in the AV Club call me "loser."

Please take a moment to listen to his demos and judge for yourself. Bill has his own recording studio, so he can deliver quickly. He can work on his own, or take direction via phone patch. He can record in whatever audio format you prefer. Delivery can be via e-mail, FTP or overnight via CD. Of course, he's always available to come to the studio of your choice.
32408df3sf